The Olde Sawmill

††††††††††††††††††††††††††††††††††††††††††††††††††††††††††††††††

Return to Connecticut page

345 Oxford Rd
Oxford, CT 06478
(203) 888-3954
Par: 42
Cost: $5 for adults
Original 2001 Rating†††††††††††††††††††††††††††††††††††† Updated 2003 Rating
Difficulty: 6†††††††††††††††††††††††††††††††††††††††††††††††††† Difficulty: 4
Creativity: 5††††††††††††††††††††††††††††††††††††††††††††††††† Creativity: 5
Atmosphere: 10†††††††††††††††††††††††††††††††††††††††††††† Atmosphere: 9
This course is very beautiful and has an overall good feeling to it.† It has some interesting setups for holes, such as one in a gazebo and one in a replica sawmill.† Additionally, there is a natural river that runs through it, creating much fear, for if the ball goes in the river, your game is over (or so the sign says.)† Another interesting hole has two separate cups, one is real, and the other gives you a two stroke penalty.† Thereís plenty of good seating along the course for those much needed rests to write down scores.† Many of the holes are simple and plain, but interestingly enough, there are several designed in a very phallic manner.† This is definitely a course for our good friend Freud.†
2003 Update
Since this course is close to home and it was a couple years since we originally played it, we thought weíd go back reevaluate the course.† It was once of the first we played, so we really didnít have much to compare it to.† As you can see, not a lot changed.† The difficulty rating only went down because weíve seen how hard some of the other courses can be and the fact that one of the players in our group came in eight under par (with 4 hole-in-ones) gave it a slightly easier rating.† Even though it does feature many easier holes, one of the best holes is the deceivingly simple gazebo hole.† Letís just say that itís only about three feet long but requires some excellent skills for a hole-in-one.†† The same holds true for the atmosphere of the course.† It didnít actually get worse in the two years since we first played it, itís just that weíve seen how great some other courses are.† All the wooden pieces are still in great condition and the brick boarders are excellent.† We really enjoyed the 50ís-60ís music they had playing throughout the course although we did notice that the course was much more buggy than the average course.† There really didnít seem to be any stagnant water or anything to attract the bugs, but you did notice them more than on other courses.† Overall, we reaffirm our good rating of this course and definitely recommend it to people looking for a good night of fun.† The course also has an extensive snack bar to provide you with a wide variety of food while you add up your score and relive those wonderful shots you had during the round.
Reviewed by Pat, Mandy, Will and Putt
Reviewed in 2001 and 2003
Course Pictures (click to enlarge)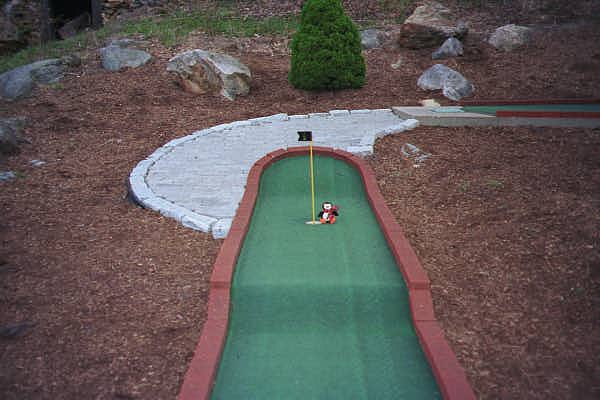 †††††††††††††††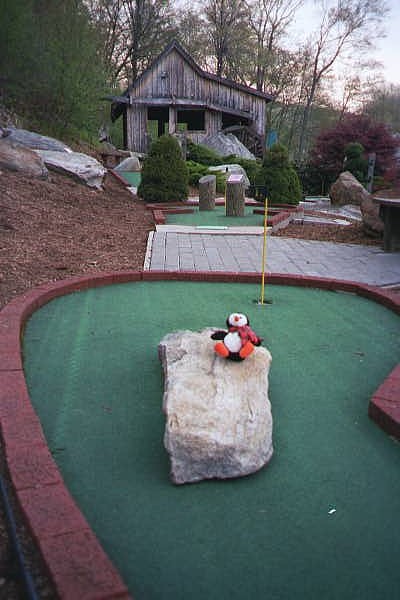 ††† †††††††††††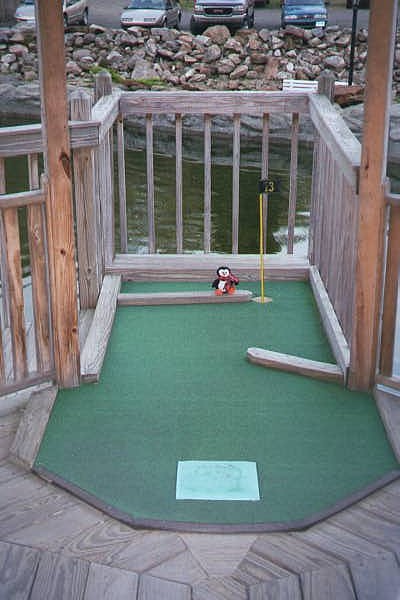 †††††††††††††††††††††††††††††††††††††††††††††††††††††††††††††††††††††††††††††††††††††††††††††††††††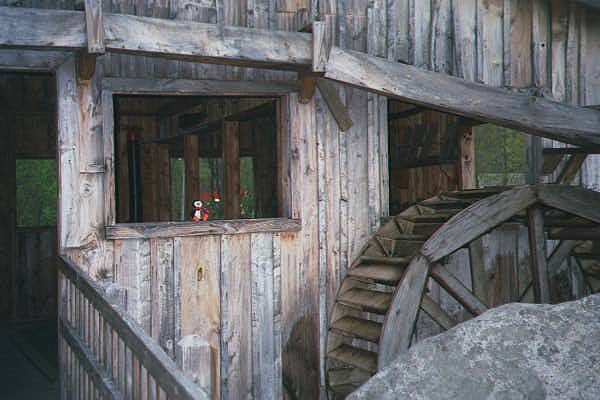 †††††††††††††††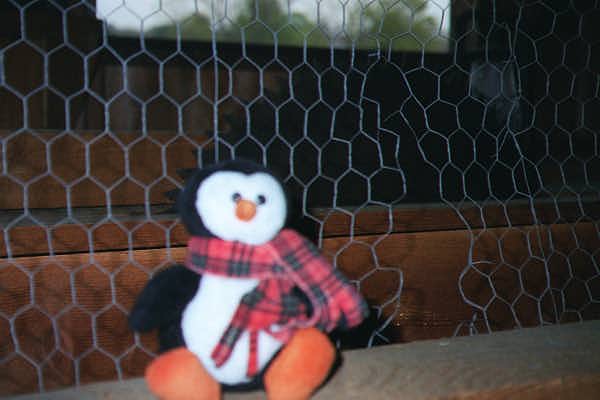 ††† †††††††††††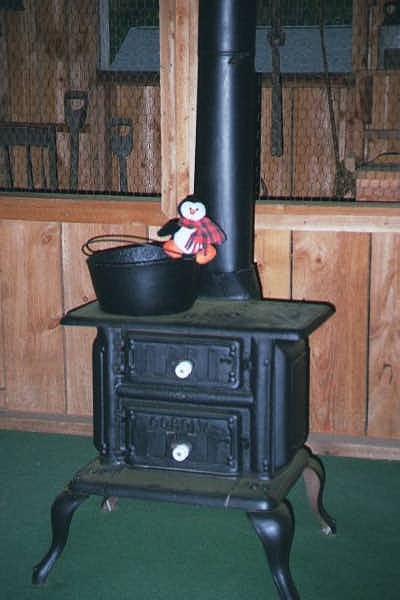 Map
Par: 42
Cost: $5 for adults
Difficulty: 

5
Creativity: 

5
Atmosphere: 

8
Full disclosure - many years ago when this course first 

opened

 I was friends with the original owner & played many rounds here - including their one tournament. (I took 4th place) I recently played the course after a long absence - still liked the location & the atmosphere but the younger generation has sadly not kept up with the maintenance - carpets & some of the wooden obstacles not in good repair. A fairly easy course after playing many if not all of the others in CT.
Reviewed by: Glenda R.
Reviewed in: 2018
Visitor Review #2 (2007)
Par: 42
Cost: $5 for adults
Difficulty: 

5
Creativity: 

5
Atmosphere: 

1
I've only played this course a few times over the past 3 years but I usually do well and enjoy my game there. It's mostly an obstacle course but also uses contours and other 'natural' features to make it interesting. A handful of 'easy' holes and a few difficult ones balance out the difficulty factor to 'average'. The atmosphere is fairly rustic but not unpleasant at all. Ample parking and a well-stocked snack bar. I can recommend 'The Olde Sawmill' putting course for anyone seeking a slightly different type of minigolf venue, with a rural atmosphere.
Reviewed by: Jim 

Sweeters
Reviewed in: 2007
Par: 42
Cost: $5 for adults
Difficulty: 

4
Creativity: 

2
Atmosphere: 

7
While the course looks attractive from the roadside, what with its raging river and replica sawmill, actually playing it reveals little more that a few putting greens interspersed with rocks or logs that the owners apparently found in the woods. Seriously, if you're looking for any obstacle besides a rock or a log, leave at once. Even the sawmill hole, which looks quite seductive, is in fact simply a putting green inside a shack, with an old non-functioning wood stove in the middle.† To add insult to injury, the cheese fries and ice cream were below par (ha ha ha) and to add injury to insult, my stomach and my wallet both hurt. Stay away from the Olde Sawmill or risk getting cut to shreds.
Reviewed by: Ahmed 

Kazikian
Reviewed in 2003