Tís Miniature Golf†††††††††††††††††††††††††††††††††††††††††††††††††††††††††††††††† Return to Maine page
Range Way
Manchester, ME 04351
(207) 621-TOFF
Par: 40
Cost: $3.75 for adult, replay $1.00
Difficulty: 7
Creativity: 3
Atmosphere: 6†††††††††††††††††††††††††††††††††††††††††††††††††††††††††††††††††††††††
This is a good example of a decent miniature golf that could be made much better with just a few hours of work and some minor improvements.† Although we did have fun playing the course and did decent when it came to the score, we just thought there were a few things that could make this a really top notch mini-golf.
Letís start at the beginning- literally.† The first thing we noticed is that this course lacks distinct starting areas.† Most courses either have one of those pads with three holes, or they have a clearly defined area at the beginning of the hole, from which you make your first putt.† On this course, you really got neither.† It wasnít until the 16th hole in which we noticed any sort of markings on the bricks, which signified the line from behind which one should start.† All the other holes were lacking any markings.† A nicely painted white line on the bricks or a different color brick to mark the boundary of the starting area would be a nice addition to the course.† The course could also use some general upkeep.† The shrubbery around the course was in rough condition, filled with weeds throughout and the water wasnít working the day we played.† This also left some of the pools of stagnant water in nasty condition and probably made a good mosquito-breeding ground.† The course could also use some higher bricks on some holes because of the super-ease of putting off the carpet in some areas, and the posts used to hold your scorecard while filling it out should have the numbers of the holes on them.
Although we may sound critical, this course did have some good points.† First, the people were nice and there was family-friendly (and good) music throughout.† The cups also had a piece of carpet in the bottom to prevent the ball from bouncing out since the cups were somewhat shallow.† Other than that, the carpets were in good condition and the holes were somewhat tough, if not all that creative.† In the end, we say that this course is worth playing, and with some simple improvements, this could be a really good course.
Reviewed by Pat, Mandy and Putt
Reviewed in 2002
Course Pictures (click to enlarge)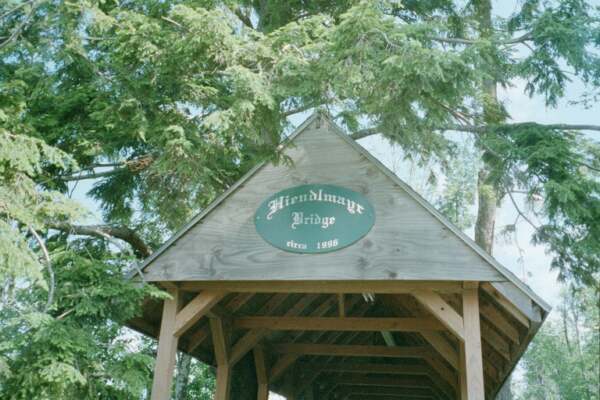 †††††††††††††††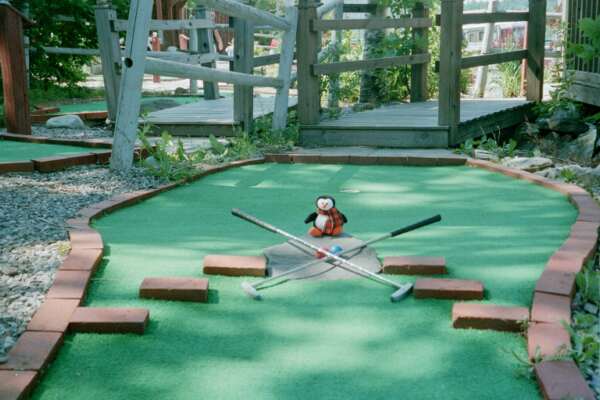 †††††††††††††††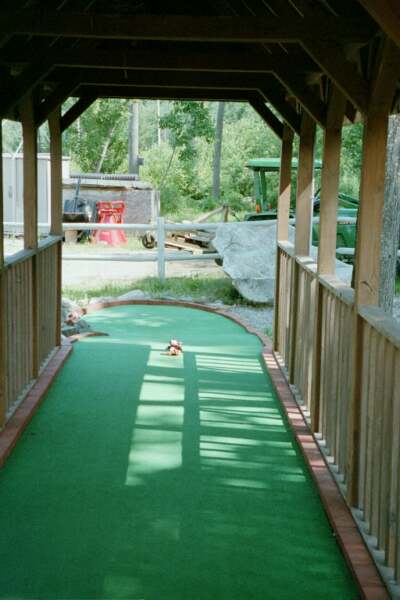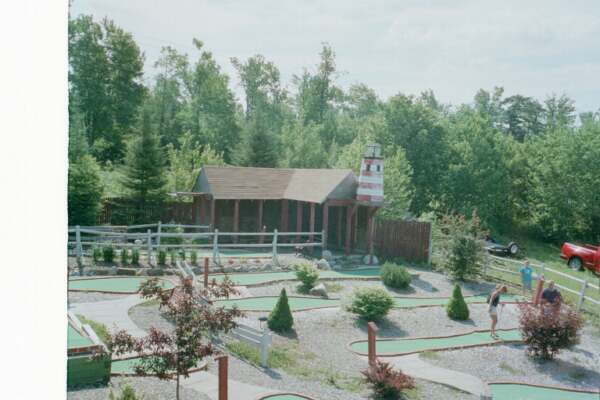 Map