Pirate Minigolf CT††††††††††††††††††††††††††††††††††††††††††††††††††††††††††††††† Return to Connecticut Page
2211 Meriden-Waterbury Rd (RT 322)
Southington, CT 06444
(860) 620-1742
Cost: $6.00††††††††††††††††††††††††††††††††††††††††††††††††††††††††††††††††††††††††††††† Other Activities: Arcade
Par: N/A†††††††††††††††††††††††††††††††††††††††††††††
2008 Ratings†††††††††††††††††††††††††† 2012 Ratings
Difficulty: 2††††††††††††††††††††††††††† Difficulty: 3
Creativity: 4†††††††††††††††††††††††††† Creativity: 3
Atmosphere: 8†††††††††††††††††††††† Atmosphere: 6
For those of you who have played Monster Minigolf, this course is similar to a slimmed down version of that franchise, but with a Pirate twist.† Itís an indoor, glow-in-the-dark course that combines some elements of Halloween (ghosts, skulls, etc) with Pirates.† While this operation is smaller than Monster Golf, it has some elements that franchise does not.† We also want to note that in talking with the owner at the time we played (November 2008), this course is still under construction and they are looking to make some changes to the holes.
First, this course incorporates a lot of classic miniature golf obstacles (windmill, bridge, house, cannon, loop) but paints them and decorates them consistent with the theme.† The holes are set up on wooden frames with plenty of room to walk around them on the floor (unlike the Monster Golf, which has no ďoff-holeĒ standing space).† However, we must note that because of the classic design, many of the holes are relatively easy (many aces were had by our group), but the course does become a little more difficult on the back nine.† Another item to note is that a couple of the holes are a little too easy to go out of bounds on, with the loop-de-loop hole being the most glaring.† There isnít much of a landing space after the loop and to generate enough speed to accurately get through the loop, youíre almost ensured to run out of bounds.
This course does feature two items which we havenít seen in any of the other courses weíve played prior.† The first is what weíll call the ďalligator penalty.Ē† At the end of one hole, instead of a wall, there is an open alligator mouth which earns you a one stroke penalty if you go in it.† Itís the equivalent of going out of bounds, but itís a fun twist in that it forces you to make sure you adjust your speed enough to get through the obstacle but not run off into the waiting mouth.†
2012 Update
This course has changed a bit over the years with the holes becoming a little less complicated and losing a little in creativity (for instance the ďalligator penaltyĒ is gone).† In talking with the manager he did mention some of the changes were due to wanting to keep the course different and because of some of the other events they end up running, which calls from some reconstruction when the course is back in operations.† Many of the same obstacles were still there but as you can tell from the pictures it looks like it has lost some of its previous luster.
Our notes from before about the holes being relatively easy still apply.† There are a couple tougher holes but the rest tend to be fairly straight and short shots through some sort of obstacle (about half of which have some sort of moving component).† The course has lost a little bit of its theme (there seemed to be less pirate stuff around versus the last time we were here) but it is still in decent condition.† The course might not hold a lot for older golfers but it is a good course for the younger ones as itís fairly simple (and itís easy for parents to keep their eyes on the kids as the space is rather limited).† There are places were the new design felt a little cramped but we still managed to find some places to stand.† It might be a tough go if there were a lot of folks playing all at once (there was only a small amount the afternoon we were there).
Although our overall view of the course has dropped a little since the last time, this is one of the few indoor courses in the area and the cost is very reasonable these days.† We would not make a recommendation that you must run out and play this course but it is a good way to spend an hour on a rainy afternoon, especially for those of you with families.† The course also offers birthday packages which we think would be good as the party room looked to be a good size and the course wouldnít be too hard to play.
Reviewed by Pat, Mandy, Liz, Putt & Mini Putt
Reviewed in 2008 & 2012
Course Pictures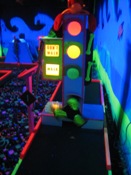 †††††††††††††††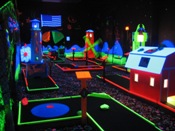 †††††††††††††††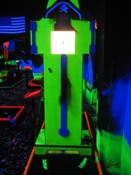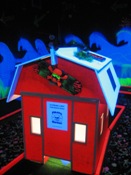 †††††††††††††††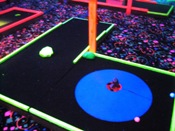 †††††††††††††††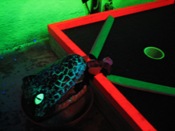 ††††††††††††††††††††††††††††††††††††††††††††††††††††††††††††††††††††††††††††††††††††††††††††††††††††††††††††††††††††††††††††††††††††††††††††††††††††††††††††††† Putt loves the alligator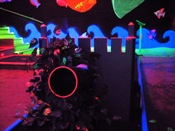 †††††††††††††††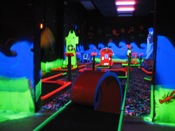 †††††††††††††††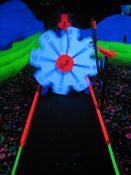 ††††††††††††††††††††††††††††††††††††††††††††††††††††††††††††††††††††††††††††††††††††††††††††††††††††††††††††††††††††††††††††††††††††††††††††††††††††††††††††††† Donít worry, the wheel isnít spinning as fast as it seems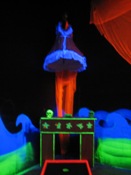 †††††††††††††††
†††††††††††††††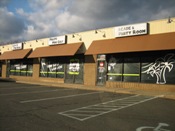 2012 Pictures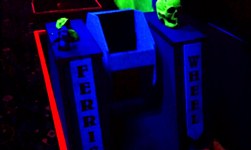 †††††††††††††††††††††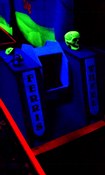 †††††††††††††††††††††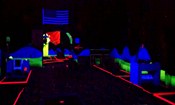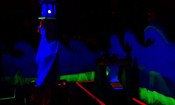 †††††††††††††††††††††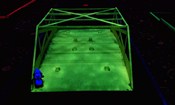 †††††††††††††††††††††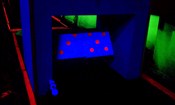 Map