Oceanís 18 Black Lite Mini Golf†††††††††††††††††††††††††††††††††††††††† Return to Massachusetts page
500 Kingís Highway
New Bedford, MA
(508) 985-1966
Cost: $7.50 adult/$5.50 children
Par: 53
Difficulty: 4
Creativity: 7
Atmosphere: 9
The Putting Penguin first played Oceans 18 as part of The Massachusetts State Championship Tour on July 30th 2011.† The course is a black light, indoor course.† While we have always competed in tournaments on outdoor courses until now, we had a great tournament experience at this indoor course.
What is immediately striking is the artwork that covers the walls of the course.† Itís amazing!† The seaside and underwater theme is carried through the whole course.† The sculptures on some of the holes are quite impressive, and sometimes a challenge to putt through.† The layout of this course is very well done.† The course winds around without feeling too restrictive.† There is plenty of room between each hole.† The course is very clean and well maintained, and the holes are well labeled.† There is also music playing throughout the course.
The course staff is very friendly, and there are other attractions at Oceans 18 to keep both kids and adults busy.† There is a game room and a golf simulator.† The course serves food and beer and has two party rooms.† The Putting Penguin was especially excited about the Bruins vs. Canadiens Bubble Hockey.
We would recommend this course to anyone living in the area and anyone vacationing in the New Bedford area.
Reviewed by Pat, Mandy and Putt
Reviewed in 2011
Course Pictures (click to enlarge)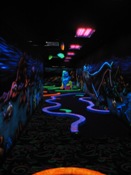 †††††††††††††††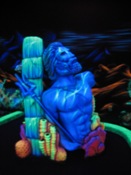 †††††††††††††††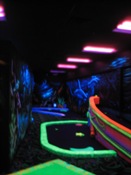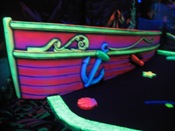 †††††††††††††††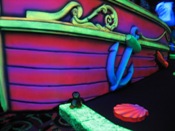 †††††††††††††††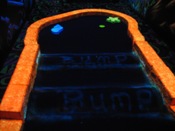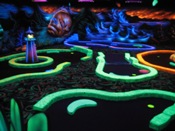 †††††††††††††††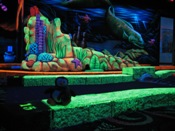 †††††††††††††††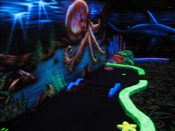 Map
†