Mountasia

Family Fun Center

†††††††††††††††††††††††††††††††††††††††††††
Return to

California

page

<![if !vml]>

<![endif]>

21516 Golden Triangle Rd.
Santa Clarita, CA 91350

(661) 253-4386

Cost: $9 (various combo and weekday packages may be cheaper)†††††††††††††† Other Activities: Go-karts, video games

Par: 41 (Waterfall Ridge) & 42 (Cavern Trail)

Waterfall Ridge††††††††††††††††††††† Cavern Trail††

Difficulty: 7 ††††††††††††††††††††††††† Difficulty: 7

Creativity: 5††††††††††††††††††††††††† Creativity: 5

Atmosphere: 6†††††††††††††††††††††† Atmosphere: 6
The two courses at Mountasia are part of a larger entertainment center, which includes go-karts, video games, food, etc.† The complex is set up in hill country above Los Angeles and, perhaps as a nod to that setting, the location itself is ďmountainousĒ with the two courses available covering some change in elevation.† There isnít much in the way of theming to the courses as the holes are general adventure course style without any obstacles or other decorations.
Both courses are nicely spread out over the terrain and use the ups and downs to their advantage in the holes.† Thereís plenty of space between the holes and while we played in the early evening there seemed to be some respites from the California sun available. However, the holes themselves need a good amount of maintenance. The carpets are mostly worn thin so they run very fast.† There was a decent amount of debris (moss, dirt, water stains, etc) on some of the holes and some rips/tears in the carpet as well.† On the occasional hole some of the boundaries has some issues as well and once that caused an errant out-of-bounds for us. That all being said, itís not too hard to adjust and our scores werenít far over par, having been our first time through the course (though all of us were seasoned putters Ė scores will likely be higher for more casual putters).† There were only a couple of holes that were somewhat more difficult to play because of the weathered conditions.† The course was about average when it came to hole design, with most feeling like known variations of adventure style holes.
In the immediate area there isnít much else in the way of courses, so itís worth a play if you are hankering for putting.† Itís about an average course when it comes down to it so you wonít be blown away and even with its faults at the cost (especially if you do one of the packages) you wonít be disappointed either. We hear itís a bit better in the evening as well as they light up the waterfall for some nice atmosphere while putting.
For another view of this course, check out our friends A Couple of Puttsí review!
Reviewed by Pat & Duffer
Reviewed in 2019
Course Pictures (click to enlarge)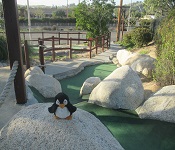 †††††††††††††††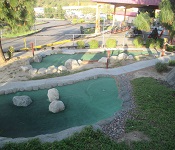 ††† †††††††††††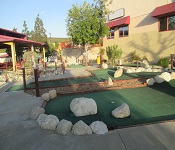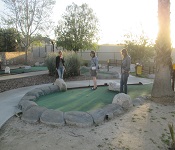 †††††††††††††††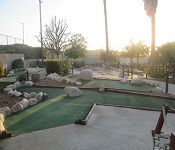 ††† †††††††††††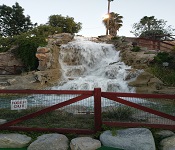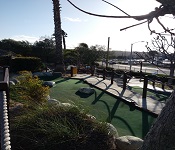 †††††††††††††††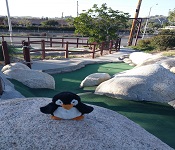 ††† †††††††††††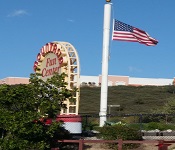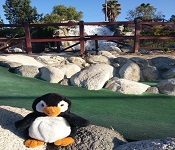 †††††††††††††††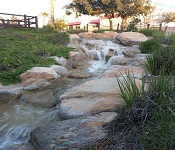 ††† †††††††††††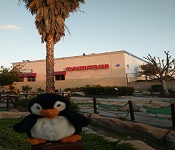 †††
See our complete Flick album of pictures here.
Map