***CLOSED***
Fiddlesticks

†††††††††††††††††††††††††††††††††††††††††††††††††††††††††††††††††††††††††††

Return to Rhode Island page

1300 Ten Rod Rd # E206
North Kingstown, RI 02852-4107
(401) 295-1519
Par: Castle Course-36, Cave Course-36†††††††††††††††††††††††††††††††
Cost: $6 for adults
Cave Course
Difficulty: 3
Creativity: 2
Atmosphere: 7
Castle Course
Difficulty: 5
Creativity: 2
Atmosphere: 7
Fiddlesticks is a course that weíve played many times and itís good to see that the course is still being kept in great condition.† The only thing that took away from the good atmosphere was that none of the water was working the day we played, which was the Sunday before Memorial Day.† Itís surprising that not everything was in top shape for one of the biggest summer holidays.† Other than that, the grounds were clean and trimmed and the carpets looked brand new.† The course has some items scattered around to fill in the spaces between the holes, such as a hot air balloon, a covered bridge and a castle, but none of it really works into the holes themselves (besides the one where you putt through the cave).
Creativity and difficulty are lacking on this course.† Most of the holes are straightforward, making you putt over a few little bumps or around a bend or two.† Nearly every hole on the course offers you with a decent chance to get a hole in one, but itís certainly not guaranteed.† One other drawback is that they donít offer a discount for playing both courses, like many 36 hole courses.† Other than that, this course is a great play for a family looking to get out of the3 house one night and it certainly makes for an enjoyable hour or two.
2003 Update
When we played this course again the water was running and it added a lot to the course.† The rushing water made the course feel more alive.† We played the ďcastleĒ course this time and found it wasnít much more creative than the ďcaveĒ course.† It felt a bit more difficult, but we also could have been having a bad day.† Itís tough to tell without playing them back to back. †The course is still worth playing, but the lack of a two-course discount is still a little peeve of ours.
Reviewed by: Pat, Mandy, Will and Putt
Reviewed in: 2002 & 2003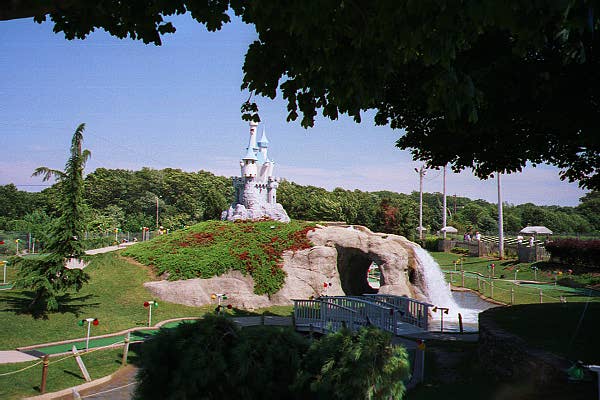 †††††††††††††††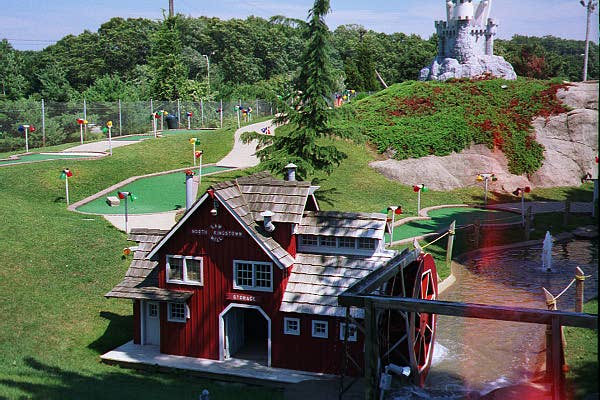 †††††††††††††††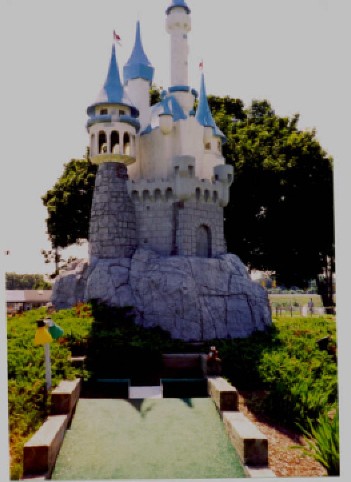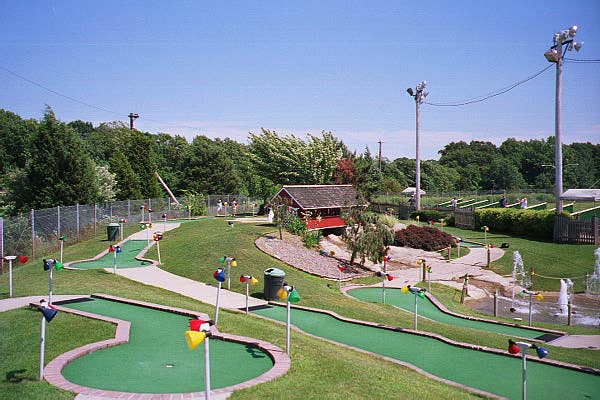 †††††††††††††††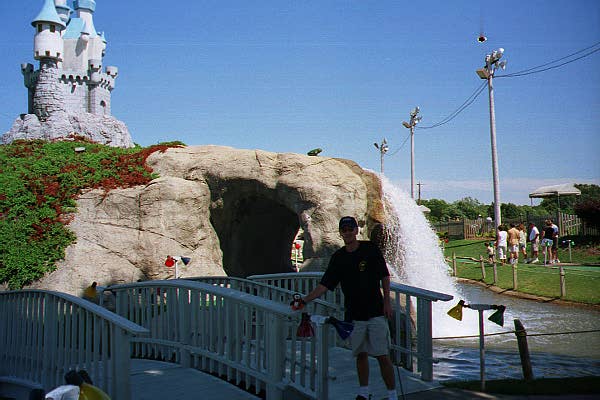 †††††††††††††††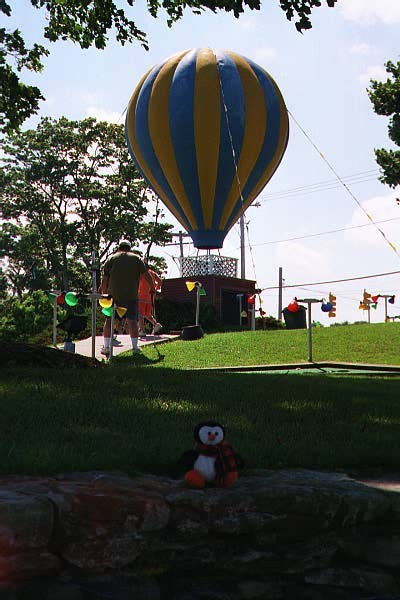 Map