*Closed – Last update 11/20/22*<![if !vml]>

<![endif]>
Club Golf                                                                               Return to Connecticut Page

109 Adams St
Manchester, CT 06042-1803
(860) 645-6363
Price: $5 adults, $4 kids                                                         Other activities: Game room, driving range, batting cages
Par: 41
Difficulty: 6
Creativity: 7
Atmosphere: 3
This course at first looked like it had the potential to be a great course, but disappointed us in the end.  It was played at night in bad lighting, but the defects were quite obvious.  The bricks lining the course were falling apart, the mats were spongy as though they were built atop plywood, and the patching of the mats was poor.  The water was gross and needed a better filter system.
Some holes at first appeared to have original designs, but the idea was poorly executed.  Hole 9 was a spiral, but the spiral was backward and did nothing for the progress of the ball.  In fact, trying to putt it in the spiral just made it much, much worse for you.
Some positive aspects were the landscaping.  The course was spread out with plenty of space for waiting between holes.  There were also a couple creative holes including a 3 tier par 4 and a skeeball hole (although the skeeball hole was too steep to be useful and you nearly had to take a full swing to get the ball up the ramp).
Other features of the complex are an arcade (including bubble hockey- we love, and I mean love, bubble hockey, which is why this place gets a +1 in the atmosphere department), driving range, and batting cage.
This course does not receive a high recommendation, however with a few improvements it could be a great course.  If you are bored with the mall, it might be worth checking out.
Reviewed in 2004
Reviewed by Pat, Mandy, Scott and Putt
Course Pictures (click to enlarge)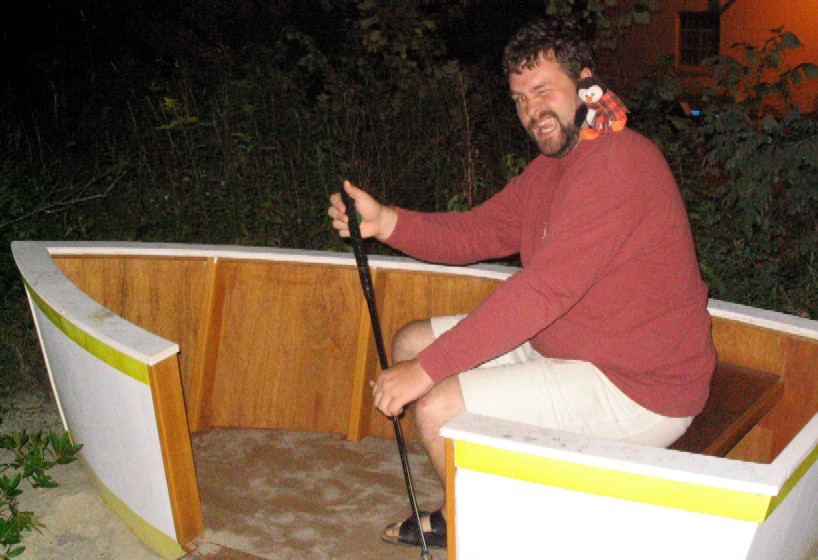 Map