Animal Trax Miniature Golf†††††††††††††††††††††††††††††††††† ††††††††††† Return to Florida Page††††††††††† <![if !vml]>

<![endif]>

Sheraton Vistana Resort
8800 Vistana Centre Drive
Orlando, FL 32821
Cost: $5
Par: 36
Difficulty: 3
Creativity: 2
Atmosphere: 5
Please note: this course is part of a vacation resort community so it is only accessible to resort guests.
Having said that, this course is very simple and has very little flair.† The landscaping is well maintained, and the whole course is well shaded.† The water is clean, and the mats are in great shape.† Music is played all over the course.† Because of the name of the course we thought there would be more of an animal theme, however, there was no evidence of this except for the signs that had the hole numbers.
We had a couple issues with this course starting off with the lack of pencils to use to keep score.† This course is somewhat frustrating because the pars are not always in line with the difficulty of the hole.† There were a few holes where itís practically impossible to get a 2.† The clubs have really heavy rubber heads, and itís hard to control the speed of the ball.† There are also rubber tee-off mats, which weíre never fans of.† The combination of rubber putters and mats causes the balls to bounce a lot.† The ball also easily gets stuck in the PVC pipe on hole #13 because the pipe is damaged.
Overall, the only way we would recommend this course is if you are staying in the resort and your family gets bored of the pool.† The cost is family-friendly, and the condition of the course is very good.
Reviewed by Mandy, Julie and Katie
Reviewed in 2010
Course Pictures (click to enlarge)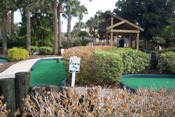 †††††††††††††††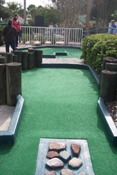 ††† †††††††††††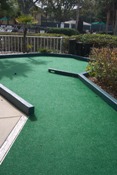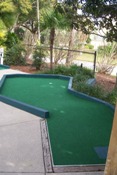 †††††††††††††††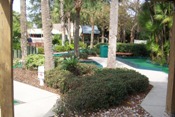 ††† †††††††††††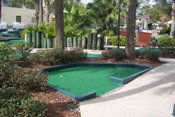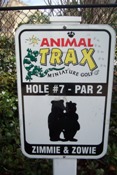 †††††††††††††††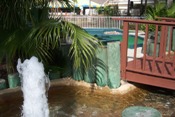 ††† †††††††††††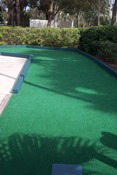 Map

<![if !supportLineBreakNewLine]>
<![endif]>