Adventure Landing††††††††††††††††††††††††† †††††††††††††††††††††††††††††††††† Return to New York page
3340 West Ridge Road
Greece, NY 14626
(585) 225-5093
†††††††††††††††††††††††††††††††††††††††††††††††
Cost: $7 for adults $5 for kids for 1 course†††††††††††††††††††††††††††† Other Activities: arcade, snacks, batting cage
Par: 36
Difficulty: 5
Creativity: 5
Atmosphere: 7
Adventure Landing is a chain of amusement parks with locations in New York, North Carolina, Florida, and Texas.† The location in Greece, NY has three 18-hole miniature golf courses.† On a very cold, windy day in March we only played one of them, the Bayou Course.† The other two courses were the Adventure and Nature courses.† We played on a Monday morning so we had the course entirely to ourselves.† Itís unusual that a place will be open so early on a weekday in March, so we were impressed with that.† The water was not running on the course, but we were not expecting it to be this time of year.
The course was in decent shape.† The mats were pretty worn.† The boundaries on the first 11 holes were metal, and we did not get very good bounces off of them.† The wood boarders on the last seven holes were better.† Most of the shots were straight, which was not terribly creative.† There really wasnít much of a theme on this course.† There were a few giraffes, a blue house, an alligator, and a lighthouse.
This is a great place to come to with kids.† There are a lot of activities, and there are plenty of promotions and coupons on the company website.† We would not suggest going out of your way for the minigolf, but if youíre in the area, check it out.† The price is good (especially if you play more than one game), and the staff was friendly.
Reviewed by: Mandy, Karin & Duffer
Reviewed in: 2012
Course Pictures (click to enlarge)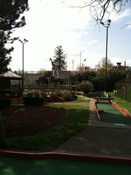 †††††††††††††††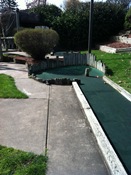 †††††††††††††††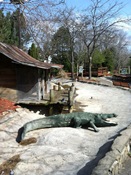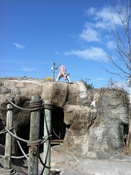 †††††††††††††††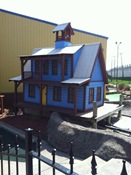 †††††††††††††††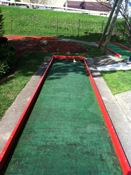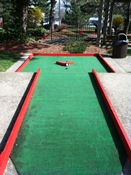 †††††††††††††††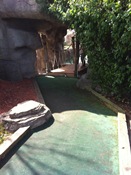 †††††††††††††††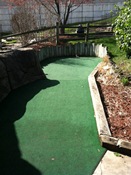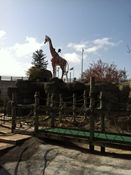 †††††††††††††††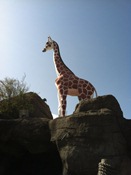 †††††††††††††††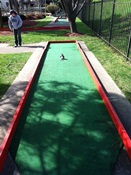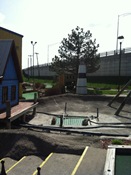 Map