Adventure Landing Miniature Golf†††††††††††††††††††††††††††††††††† ††††††††††† Return to Florida Page††† <![if !vml]>

<![endif]>

2780 State Road 16
St. Augustine, FL 32092
(904) 827-9400
Cost: $7.00†††† (Coupons can be found in local guidebooks available at the tourist information center downtown.)
Par: 36
†††††††††††††††††††††††
Difficulty: 9
Creativity: 5
Atmosphere: 6
This miniature golf course is part of a larger complex that includes a gameroom, batting cages, and Go Karts.† One of the things we liked most about this course was the locally-themed aspects.† There was a replica of the lighthouse and Oldest House from St. Augustine.† Even the building that housed the gameroom had a faÁade that looked like the Castillo de San Marcos, the old fort that can still be toured downtown.† The mats were, generally, in good shape, the entire course was well landscaped and spacious.† There was also an eclectic selection of music.
There were only some minor problems we had with this course.† The water didnít smell very good.† There were rubber starting mats that donít allow for a smooth tee-off.† The mats on holes 12, 13 and 14 were in dire need of replacement.† And unfortunately the guy collecting money and distributing balls and clubs was less than friendly.† The course was a bit difficult.† There are a lot of breaks, and itís especially hard to see the breaks at night.† Some of the lights were even out on the course.
We would recommend this course if youíre looking for someplace to go that offers a lot of activities for kids.† There are package deals if you want to do more than just minigolf.† For the price and atmosphere this course is a good bargain.
Reviewed by Mandy, Jesse, Julie, Katie & Sonja
Reviewed in 2010
Course Pictures (click to enlarge)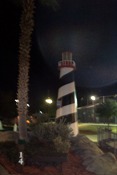 †††††††††††††††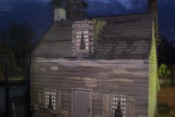 ††† †††††††††††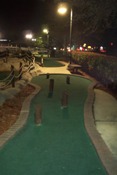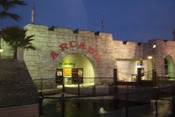 †††††††††††††††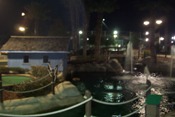 ††† †††††††††††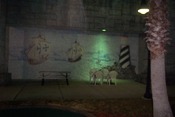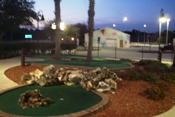 †††††††††††††††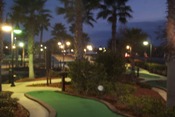 †††††††††††††††
Map